The last thing many of us feel like doing in the hot weather is cooking – but there are some tasty and nutritious meals that you can put together easily with minimal cooking, that can help to see you through the hot weather, without having salad every night!
Slaving over a hot cooker in a hot kitchen for ages is definitely not the sort of thing that you want to do on those warm summer nights, so here are a few things that might inspire you to enjoy food over the summer, without getting too warm – and if you really can't bear the thought of cooking, you can always order a takeaway!
Summer Noodle Salad – Noodles are quick and easy to cook, and can be paired with loads of things to make mealtimes easy and interesting. As well as the traditional egg noodles, why not give the vegetable noodles a try, such as the courgette noodles? As well as getting an extra vegetable into your diet, they are also really versatile and can be used as a base for salads and paired with meats and fish.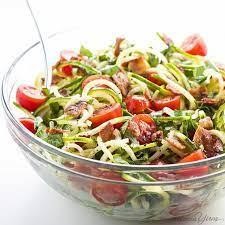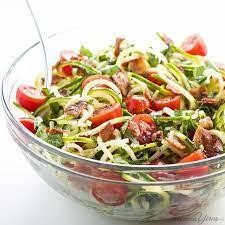 Speaking of fish, there is something lovely about enjoying a tasty bit of fish in the summer. It is light and easy to cook, make sure that you have a non-stick pan that has a PTFE coating so that you are not spending ages trying to scrape bits of fish off the pan later on! It is popular in many Mediterranean dishes, and really high in vitamins and minerals, including Omega 3, so your body will benefit as well as your taste buds!
Staying on the Mediterranean theme, why not take a leaf from the Greek cookbooks and use Greek Yoghurt and olives as a basis for your meals? From pastas to salads, this is a twist on the typical summer food that we are used to and is delicious, especially on a warm summer's night when you want something that is easy and also healthy.
Avocados are another healthy food and can be prepared in many ways. A great way to use avocados in the summer, is as a shell for other foods to stuff into – for example, stuffed avocados with meat or fish, pasta or salad for a light summer meal that won't take long to prepare.