As part of the process of buying a property, information will be sought regarding any adults who will be living in the property with you. It is essential that you share this information with your solicitor and your mortgage broker, as there are a number of processes that will need to be undertaken if there are any adults living with you who will not be named as registered owners. Completing an Occupier Consent Form will be a key part of these processes and may well be a condition of the lender in granting the mortgage.
What is an adult occupier?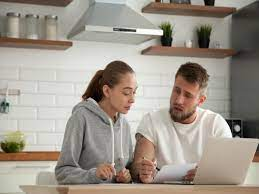 An adult occupier is defined as any person aged 18 or over who will be living in a property but will not be a registered owner of the property. This does not include people defined as tenants who are occupying a property under the lease of a Landlord. An adult occupier will not have their name on the title or mortgage to the property but will be required to sign an Occupier's Consent Form, also known as an 'occupier waiver form' or a 'consent to mortgage'. This is because in the event that the registered owner is unable to make their mortgage repayments, an unregistered occupier may otherwise have a claim on the property or right of occupancy. This would therefore make it difficult for the lender to claim vacant possession of the property, which will make them less likely to grant the mortgage.
What is an Occupier Consent Form?
An Occupier Consent Form is an assurance to your lender that all adults living in a property understand and are bound by the conditions of the mortgage, whether or not their name is written on that mortgage. According to the Homeowners Alliance, if the borrowers default on the mortgage, the waiver means that the lender may repossess the property and evict all the occupants. In essence, signing an Occupier Consent Form means that the occupier is waiving their rights to the property and therefore cannot make any claims to occupancy of the property in the event of repossession.

Seeking legal advice on Occupier Consent Forms
Seeking legal advice regarding adult occupiers may not be a specific requirement of the lender but it is a recommended course of action. Indeed, a majority of lenders insist on the adult occupier seeking legal advice first before the mortgage application can proceed. Firms such as Parachute Law can offer further advice and employing the services of a solicitor will ensure that the adult occupier is fully aware of the risks and benefits of signing a waiver and of any obligations that may be put upon them as a result of signing a waiver.
Whatever the stipulations of the lender, it is important that both the registered owner(s) and the adult occupier(s) are clear on the implications of being in this position and that they both have a full understanding of the terms and conditions of any documentation they are signing.