Clothing with designs and logos on it has many causes – it may be a company logo, you might want to make a political statement, or you may just love a particular picture or style and you want to wear it on your body to show it off in t-shirt form!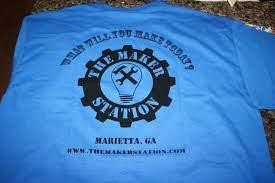 Whatever the reason, it is clear that printed t-shirts are something that most of us own for one reason or another.
Nowadays there are many high-tech ways to get what you want onto a garment, whether it is a one-off item that you are making yourself or you are a company producing a new fashion item or providing workwear.
However, screen printing equipment such as the type provided by Mascoprint is still something that is in high demand and is a popular way to produce designs on clothing. Screen printing is one of the earliest forms of getting designs onto garments, and despite the many advances in technology throughout the years, the technique that is actually used to do it is the same as it always was.
A screen is used as a type of stencil which then can ensure that you can produce many designs that are all the same as each other. The screen is treated with chemicals and light, and then the garment is placed underneath it. Dyes are placed on the screen in the appropriate places where they can then form a design on the garment!
One of the reasons for the enduring popularity of screen printing is the fact that it is able to produce designs of a very high quality – other printing techniques may not always be so effective for doing this. For example, even a photograph can be reproduced and placed onto clothing when using this method of printing.
Screen printing is also durable. The inks used and the production technique means that the ink will stay put and the garment will look good after many washes still, which is why it is the preferred choice for creating company work wear.
One of the big reasons for using screen printing is the cost effectiveness of it. If you are wanting to create a large number of prints, then this is a great way to do it quickly and easily.