Windows are featured in all of our homes, allowing the light to come in but the warmth to stay in the home. We can sit and watch the world go by from our windows and when walking past homes on a winter's night, catching a glimpse of a light on and the scene inside evokes a feeling of cosy homeliness.
Windows have changed a lot throughout the years, and modern windows like these provided by this Gloucester double glazing company firmfix.co.uk are made from modern materials and with a design that helps us to keep the home warm and cosy as we look out.
There are many windows in the UK, but some stand out for many reasons – here are some of the UKs most famous windows…
The Great East Window in York Minster – This awe-inspiring window is the largest mediaeval stained-glass window in the UK. It is around 600 years old and depicts the beginning of creation right through to the end of creation. It is currently undergoing restoration work to keep it looking good.
With God at the top of the window, the story of the Bible and Christian Biblical scenes unfolding below him in the stained glass, there is a lot to see in this impressive and beautiful window, and it is something that many people travel to have a look at.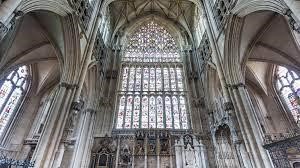 Buckingham Palace – With a whopping 760 windows, tourists flock from all over the world to look at one of the most famous buildings and see if they can get a peep through the many windows to see if any of the famous residents are in situ. You never know, when the flag is flying you may see the King inside!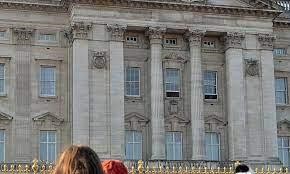 The George Hotel Hull – Famous as England's Smallest Window, you would be forgiven for missing this entirely if you didn't know it was there. This small window looks like a crack in the building, but actually is an intentionally designed peephole. Dating back to the days when the pub was a coaching inn, a porter would sit behind the window to await the coaches so that he would be able to come out to them immediately.
Canterbury Cathedral – Believed to be the oldest stained-glass window in the UK, the window showing the figure of Nathan has been analysed and dated by scientists and archaeologists and shows that the window was in the cathedral before Thomas Beckett was killed here in 1170.