Many people dream about opening their own liquor stores. But it's not always easy to get a liquor license. This is especially true if you don't already know someone who owns a liquor store or you don't have any connections to the industry. That's where this guide comes in. It contains a step-by-step process that will help you apply for a liquor license and ensure you'll be successful.
The liquor store business plan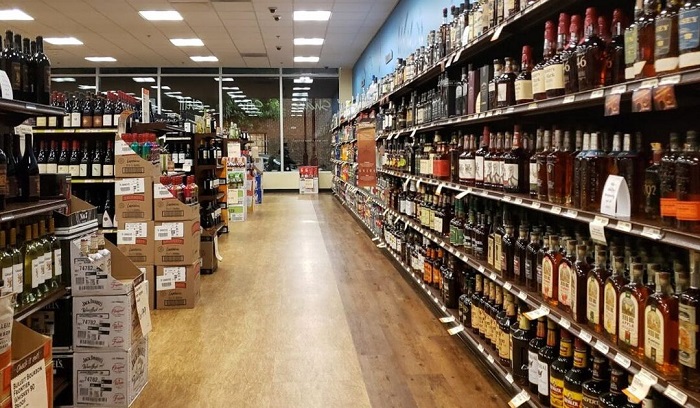 A liquor store business plan is a document that you write to outline the steps you'll need to take to run your own liquor store. It's a useful document for any aspiring liquor store owner.
You'll need a liquor store business plan that includes:
a) A detailed description of the location and type of liquor store you want to open.
b) A description of your target market, including their age group, gender, ethnicity, and interests.
c) How much you'll need to start the business.
d) What your profit margin is.
e) The amount of capital you'll need to start the business.
f) The type of business you're going to run.
g) A detailed description of the products and services you'll be selling.
h) The number of staff you'll need.
i) A detailed description of the sales and marketing strategy you're going to use.
j) A detailed description of the product and service development plan.
k) The types of licenses you'll need to open the business.
l) Your business goals, such as how much money you'll want to make, how many customers you want to attract, and how long you want to run the business.
Create a Liquor Business Plan
Many people don't have a business plan, which is a shame because it can help you get the funding you need to open a business or grow an existing one. It is also important to develop a strong business plan because if you don't have one, it's going to be much harder to get investors to back you.
Start your new business by downloading a free copy of our "Liquor Store Business Plan." This business plan will help you get started on the right foot and give you a great starting point for your new business.
Location
Finding a location for your business can be difficult. If you don't know where to start, ask yourself what kind of location is best for your business. Do you want a high traffic location or one with a lot of foot traffic? Will you be able to get your foot in the door of a well-known location? How much money do you want to spend?
A great place to open a business is the right location. Your location should be within a reasonable driving distance from your customers. It should be easy to get to and easy to find. And of course, it should be convenient for you. It should also be an area with good weather, a safe neighborhood, and easy access to public transportation.
Permits & Licenses
Your business will require a liquor license, which could cost thousands of dollars depending on different factors. Each city, county, and state has different rules and laws you will have to keep in mind when starting your business.
These rules may restrict when your license is valid, prohibiting you from selling alcohol on Sundays or before certain times of days for example. Another important permit is through the Alcohol and Tobacco Tax and Trade Bureau (TTB). This is the office directly responsible for enforcing the laws most affecting your new store. You must register with the TTB and stay up to date in order to follow the industry rules and regulations.
If you are looking to open a business, whether it is a retail location, a restaurant, or a service, it is important to make sure that you are in compliance with all the rules and regulations. If you are unsure about what your business needs to comply with, it is important to hire an attorney who specializes in business law to help you through the process.
Strategy
To start a business, you need to think about how you're going to market your business. Is there a niche that you can focus on? Do you need to create an online presence? Do you need to work with other artists and businesses? Your marketing strategy will help you make the right decisions and find success.
In conclusion, the best way to create a successful liquor store business is to first find a location that you like and fits your budget. Then, you can start making a profit by stocking the shelves with liquor, selling gift cards, and making sure that your customers know that you're there.